Rayyan Merchant
ರಯಾನ್ • ریان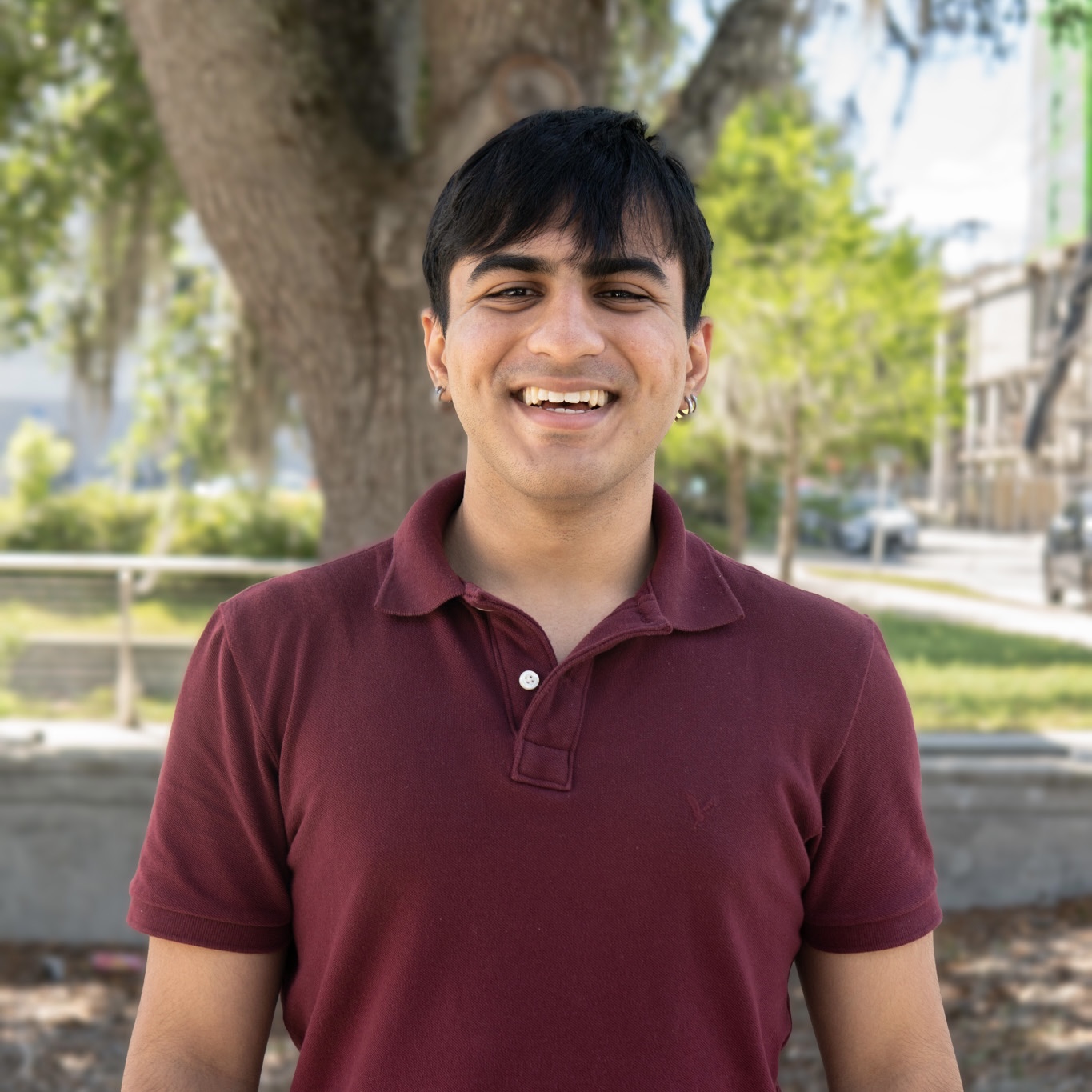 Hello! I'm a fourth (and a half) year undergraduate at the University of Florida, double-majoring in Computer Science and Linguistics. My current research projects and interests generally revolve around utilizing NLP/computational linguistics for social good, with a focus on low-resource languages. Some languages I work with/are interested in are: (Tajik) Persian, Spanish, Konkani, and Hindi/Urdu.
At UF, I've been fortunate enough to work under the supervision of Dr. Kevin Tang in the Speech, Lexicon, and Modeling Laboratory. Our work has focused on machine transliteration between two different Persian scripts, as well as computational analysis of Spanish dialectal variation.
I'm currently conducting research at Heinrich-Heine Universität with Dr. Tang, funded by the SUIRP scholarship from UF's Center for Undergraduate Research. Check out my journal here!
---
Outside of research, I volunteer with the Samuel Proctor Oral History Program, and play the carillon located in UF's Century Tower under the tutelage of Dr. Laura Ellis. I've also received instruction from Luc Rombouts of the Belgian Royal Carillon School.
Carillons I've played:
| | |
| --- | --- |
| Apr 21, 2023 | Presented my talk "Connecting the Persian-speaking World through Transliteration" at the 3rd North American Conference in Linguistics (NACIL3) at UCLA! |
| Jan 8, 2023 | Presented my poster "Translating through transliteration: the case of Tajik Persian" at the 2023 LSA Annual Meeting in Denver! Poster available to view here. |